Back To Top
The future of forging...
10 July 2018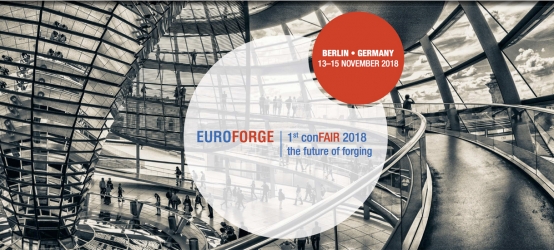 ... la devise de la 1ère EUROFORGE conFAIR -
Elle dépend fortement de deux facteurs :
d'une part, d'une base de fournisseurs puissante et innovante pour garantir des processus fiables et des solutions de pointe tout au long de la chaîne logistique
et d'autre part, des efforts intenses de recherche et de développement qui doivent être entrepris par les entreprises de forge ainsi que par la communauté scientifique.
L'objectif principal est de défendre et d'étendre les avantages de la technologie de forgeage contre d'autres technologies concurrentes et de fournir des réponses aux défis futurs de l'industrie et de l'environnement mondial. L'EUROFORGE conFAIR 2018 répond à ces deux facteurs.
Reserver pour nos adhérents
News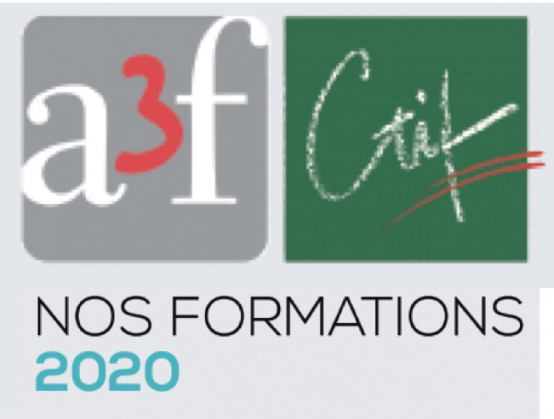 November 26 2019
Le nouveau catalogue 2020 de notre partenaire de formation A3F est paru !
Le nouveau catalogue 2020 de notre partenaire de formation A3F est paru !
Voulue par les professions de la Forge et de la Fonderie, Association de Formation Forge Fonderie (A3F) a pour but d'aider les entreprises à travers le développement de la formation continue aux métiers de la forge et de la fonderie et fabrication additive. Proposant une démarche de formation concrète à partir de l'analyse de leurs besoins, elle les aide à construire et définir les actions de formation pour leurs salariés, en établissant plans, parcours pédagogiques et diagnostics.
Sur catalogue ou sur mesure, en entreprise ou inter-entreprises, les formations A3F abordent tous les domaines : de la reprise des fondamentaux aux perfectionnements des métiers en passant par l'organisation et les exigences de productivité.
voici
le catalogue à télécharger
Read more
| | |
| --- | --- |
| Directory | |
Forge Fonderie
Magazine
| | |
| --- | --- |
| Indicators | |
| | |
| --- | --- |
| Press Room | |
| | |
| --- | --- |
| Join us | |
Contact
Fédération Forge Fonderie
Head office
45 rue Louis Blanc F-92400 Courbevoie
Write us
45 rue Louis Blanc CS 30080 92038 La Défense Cedex
Tel. +33 (0)1 43 34 76 30
Fax. +33 (0)1 43 34 76 31
The Fédération Forge Fonderie is the French professional organization of metal shaping industries through forging, casting, metal additive manufacturing and related machining.
© 2016 Fédération Forge Fonderie - Credits & legal notice